Would You Buy Cookies On A String?
March 3, 2011 3:00 PM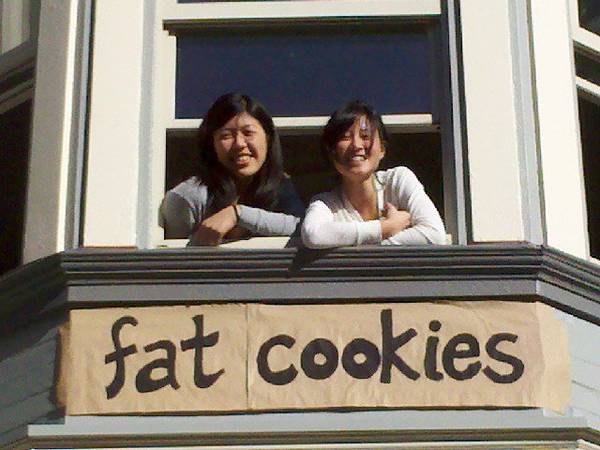 There's a small company who sells cookies out of their San Francisco home, believe it or not, and they are making quite a bit of money doing so. Fat Cookies has been selling cookies out of their second-story window for a couple weeks now. The company is owned and operated by Eve, Kathleen and Clem. They dangle cookies out their window on a string to passers-by. They have a sign dangling from a string to advertise and if someone walks by, pulls the string, the sign comes up with $1 for payment and a cookie comes back down in return. It's only $1 for a fresh baked cookie. Would you by one? I think it sounds legit. I wonder if they have to have some sort of permit for that. Im sure they're creating quite the buzz around San Francisco. I'd buy one!